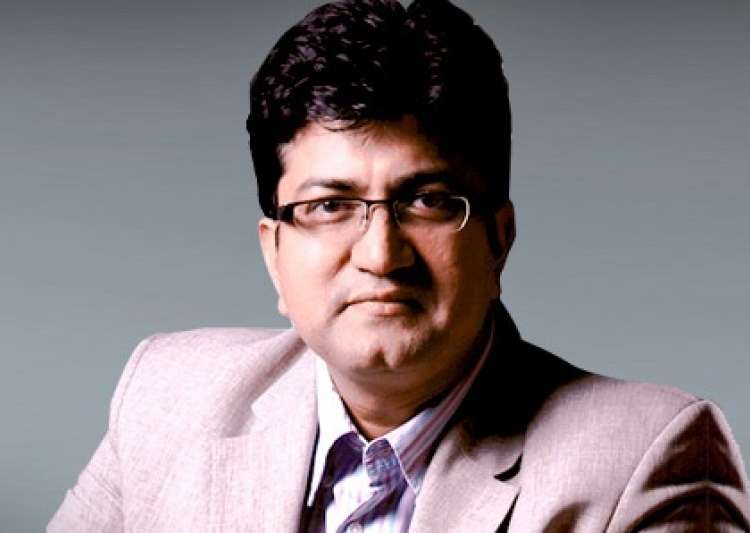 New CBFC chied Prasoon Joshi
Newly appointed censor board chief Prasoon Joshi said that he hoped to carry out his responsibilities in a constructive manner. The government replaced Pahlaj Nihalani, who has hogged headlines for his controversial decisions, with Joshi in a surprise announcement yesterday. The renowned lyricist and ad guru Prasoon Joshi said that good intent is the beginning and doing his bets has been his endeavour.
"I have believed that right and responsibilities are better served with constructive contribution," Joshi told PTI after his appointment.
Also Read: Pahlaj Nihalani sacked as censor board chief, Prasoon Joshi takes over
"One hopes to make a positive difference with the guidance and support of respected minds," he said. The 45-year-old award winning lyricist will serve as chairperson of the Central Board of Film Certification (CBFC) for a period of three years or until further orders, the information and broadcasting ministry said in a release.
Actress Vidya Balan, one of the newly appointed members of the board said, "I hope to fulfil my responsibilities as a member to the best of my abilities".

The government also reconstituted the existing board. The new members are Vidya Balan, Vivek Agnihotri, Gautami Tadimalla, Narendra Kohli, Naresh Chandra Lal, Neil Herbert Nongkynrih, Waman Kendre, T S Nagabharana, Ramesh Patange, Vani Tripati Tikoo, Jeevitha Rajasekhar and Mihir Bhuta.
"I look forward to this new and exciting phase where our cinema will be allowed to reflect the sensibilities, realities and complexities of the society we are living in today," she added.
Director Vivek Agnihotri said, "With people like Prasoon Joshi and Vidya Balan, we all are very progressive. We are not outsiders and will look at it (films) from fresh angle."
(With PTI Inputs)